Step 1: Choose your Cryptocurrency
Before you continue be sure to have enough funds in your selected virtual wallet to pay for your order.
Select 'Pay with Cryptocurrencies' on our checkout page and checkout. You will then be directed to the Coinpayments page.
From here select your preferred coin (cryptocurrency) from the list (pictured) and press checkout.
Step 2: Send payment
You will now be issued with a payment address. You can then log-in to your chosen wallet and copy/paste the address and payment amount into it (Make sure to send enough to cover any coin transaction fees if applicable)
You have 1 hour, 59 minutes, 58 seconds for us to receive funds. If you send funds that don't confirm by the timeout or don't send enough coins you will receive an automatic refund from your wallet provider.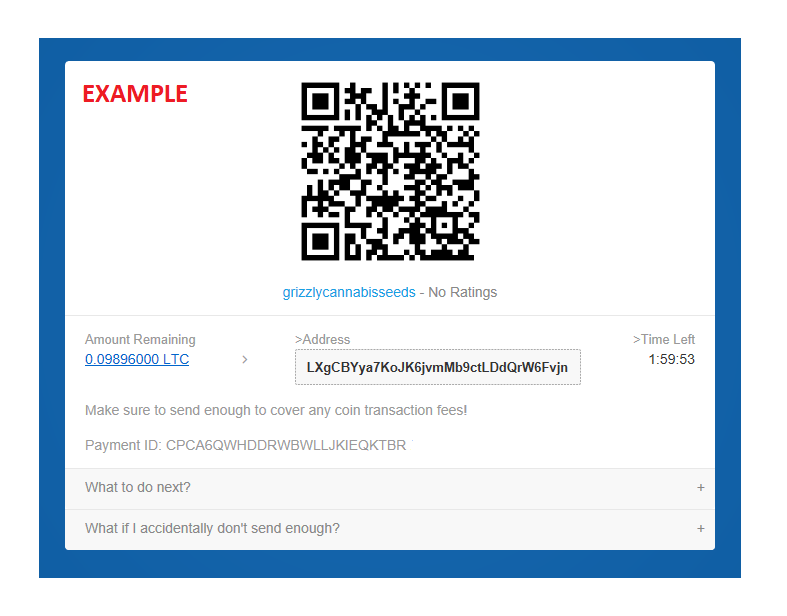 Once you have made payment it can take up to 20 minutes for the funds to clear. As soon as the funds have cleared you will receive an email confirmation. If you have any other questions please don't hesitate to get in touch at [email protected]