The Bakery Seed Co
Auto Gelato Cake Seeds
| | |
| --- | --- |
| Flowering Time | |
| Gender | |
| Genetics | |
| THC/CBD Content | |
| Indica/Sativa | |
| Cultivation Type | |
| Yield | |
| Outdoor Harvest | |
Auto Gelato Cake Seeds By The Bakery Seed Co.
Auto Gelato Cake Seeds are a great cross of (Gelato X Wedding Cake) X Ruderalis. Expect strong vigor as well as great inter-nodal spacing and leaf to flower ratio. Excellent productivity during the bloom cycle contributing to the high THC count and above average yields. Expect a complete life cycle of 70 to 80 days in all environments and due to the sativa dominance you can expect high yields of up to 500g/m2. A great new addition to The Bakery's 2021 collection of Automatic seeds.

This content on this site is for informational and educational use only. Grizzly Seed Bank sells all seeds strictly for souvenir/collectable purposes. We do not condone or encourage the germination of Cannabis Seeds. Customer satisfaction is our number priority but we do have our restrictions. We cannot and will not discuss germination, yields etc. as it is illegal to germinate, or sell for purpose of germination in the UK. We cannot be seen to be promoting this and unfortunately emails may be ignored and left unanswered if questions relate to the above and you may be refused sale should you persist in requesting information. For more information please read our T&C's Due to the fact that some countries legally allow growing of cannabis seeds some specifics are documented, this is supplied by their respective breeders. WARNING: IT IS A CRIMINAL OFFENSE TO GERMINATE CANNABIS SEEDS IN MOST COUNTRIES. Grizzly Seed Bank can accept no responsibility if you choose to break the law. Please don't.
Related products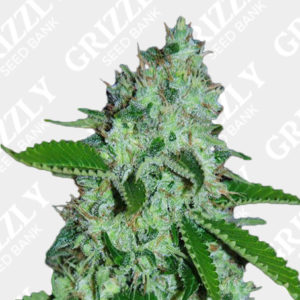 Out of stock
Rated 5.00 out of 5
Prices From:

£

20.49